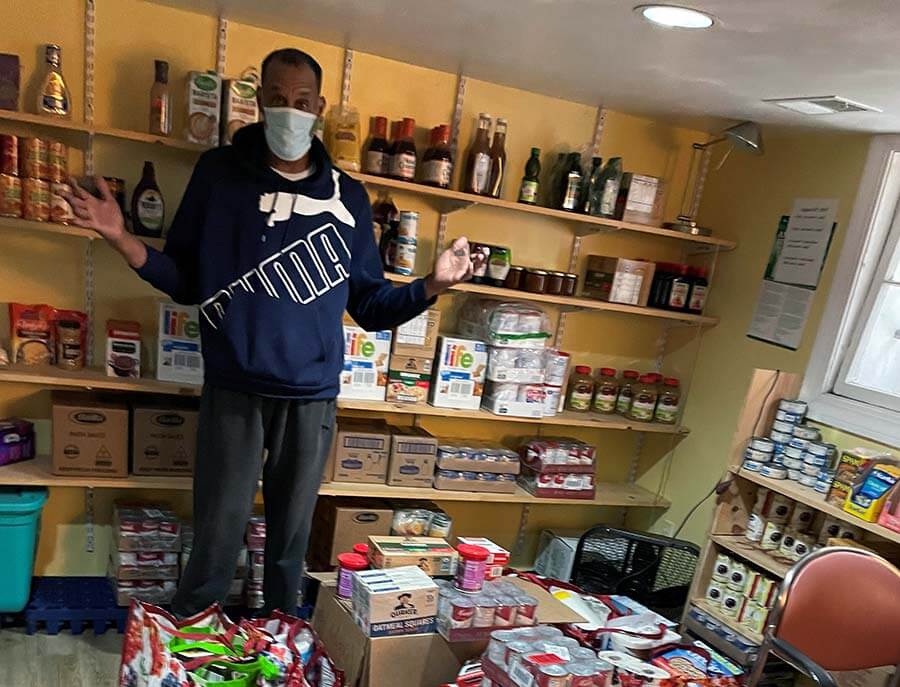 Food and Supplies Drive
March 26 @ 11:00 am

-

1:00 pm
Join us March 25 from 11 am to 1 pm for the annual Woodley House Food and Supplies Drive! Drop off items from the list in the alley behind Valenti House, 2711 Connecticut Ave. NW.
You may also donate via the Woodley House Amazon Wishlist, a comprehensive list for our Food Pantry and residential programs. Please note: for the Amazon Wishlist, after checkout, select "Woodley House, Washington, DC" from your address list. And let us know that you donated so we may properly thank you!
Started in 2011, the Woodley House Food Pantry is open to all DC residents. Our Food Pantry serves 65 households with 400 food orders per year. Open every Tuesday afternoon, we offer food staples, personal care items and bagged groceries to our apartment residents, as well as our DC neighbors-in-need, who make up 65% of Food Pantry customers.
Boxed mac and cheese
Dry pasta/rice
Crackers
Dry cereal
Canned salmon/tuna
Canned soups and beans
Vegetable oil
Pasta sauce
Cake mix and frosting
Powdered milk
Jarred mayonnaise
Toothpaste/toothbrushes
Soap and lotion
Deodorant
Travel size toiletries
Shampoo
Sanitary products
Lysol/Clorox wipes
Bleach/rubbing alcohol
Laundry/dish soap
Hand sanitizer
Toilet paper/paper towels